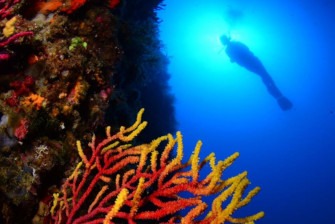 The municipality of L'Estartit will host the Spanish Championship Fotosub and Videosub – October 2019
From 9 to 13 October from 8 a.m. the seabed of the Natural Reserve of the Medes Islands-Costa Montgrí will be the scene of a major sporting event, such as the Spanish Championship of PhotoSub and VideoSub.
These two disciplines refer to the taking of photographs and underwater videos with the focus on marine life or the registration of companions during the dive.
In order to dedicate oneself to these disciplines, diving knowledge is necessary, because besides the control of pressure, depth and buoyancy it is also necessary to take into account the handling of the camera.
Within the framework of the championship held in l'Estartit will be the best specialists of the national panorama, in these two modalities.
For more information about the event, see the following link: https://bit.ly/2lsm77e