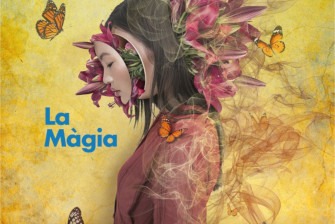 International Magic Fair (FIMAG) 2020 – January 2020
Tickets are now on sale for the International Magic Fair (FIMAG) 2020, which will be place in Torroella de Montgrí from 3 to 7 June 2020, making it the largest concentration of magicians and activities related to illusionism in Catalonia.
The International Grand Gala is the most emblematic show of FIMAG. It will take place on June 6 and, in this edition, 5 prestigious magicians will share the stage to present their best numbers:
-Raul Alegria – The astronaut. Visual number where theatre, magic and laser technology merge.
-Sebastien Déthise – Alyson and Herbert (Belgium). Comic magic or…more precisely: peasant magic!
-Sergi Armentano-Rubicks Act.  Winner of the National Magic Award 2019.
-Lea Kyle – Quick Change Act (France). Changing clothes at a speed that your eyes will not be able to follow.
-Raul Black – Vampirs. Appearances, disappearances and teleports with the best effects of great illusions.
Francis Zafrilla, who surprised us at FIMAG'19 with his freshness, friendliness and energy, will be the master of ceremonies at the FIMAG'20 International Grand Gala.
For more information on the FIMAG 2020 International Grand Gala, click on the following link
We remind you that you can book accommodation in our Sa Gavina Apartments (Gaudí or Medes) for the days of the festival by clicking on the following link, we are only 12 minutes by car from l'Auditori Teatre Espai Ter in Torroella de Montgrí!