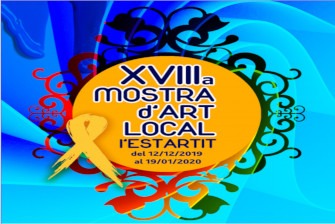 Inauguration of the local art exhibition l'Estartit – December 2019
The opening of the "XVIII Mostra d'Art Local de l'Estartit" will take place on 12 December at 19h in the "Sala d'Exposicions de l'EMD de l'Estartit".
A new edition, where again you will find a great group of participants from the area who will show their best creations. The exhibition will be valid until 19 January of 2020, opening hours will be Monday to Saturday from 10 to 14h and Thursday to Saturday from 18 to 21h.