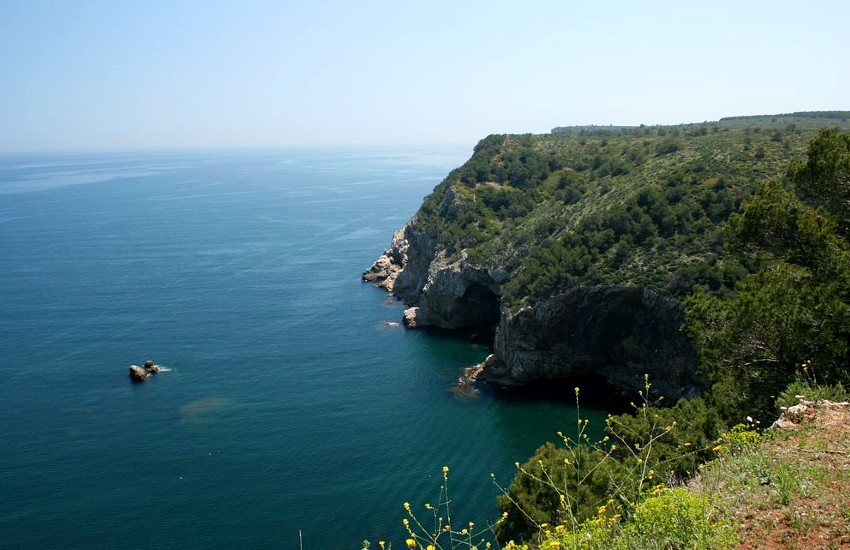 Punta Ventosa viewpoint: one of the most spectacular on the Costa Brava
The Punta Ventosa viewpoint is one of the most spectacular on the Costa Brava. From the top of the cliff, you will have wonderful views of Punta Milà, Cala Montgó, Empuria Brava, Roses and Cap de Norfeu in the background.
Without a doubt, this summer you must escape to the Punta Ventosa viewpoint. Located only 2 kilometres on foot from Cala Montgó (l'Escala), it will allow you to take a good swim if you make the excursion in summer.
To get to the viewpoint, take the GR-92 path, well signposted, which will also take you to Punta del Milà.
Note: It is important that you wear sports or hiking shoes for the excursion, as well as water and sunscreen.
Relax in l'Estartit
This summer, enjoy the unique landscapes of this fishing village, its warm beaches and rocky coves that are a real pleasure for the senses and its exquisite local and local gastronomy. We are waiting for you!
From Sa Gavina Apartments we recommend a visit to the Montgrí Natural Park, as it has a wide variety of itineraries and proposals to enjoy nature, either on foot or cycling.
Consult the different routes available here
Don't miss a visit to these green-tinged rocky walls, which are without doubt a great tourist attraction in l'Escala!
Sa Gavina Apartments
If you still haven't planned your summer holidays, stay at Sa Gavina Apartments!
In our apartments we offer: accommodation with free WIFI service, air conditioning, balcony or terrace, sheets and towels included, lift in each building, outdoor swimming pool with Roman stairs, etc.
Remember: this Friday 20th May, we open Sa Gavina Medes!
And on 1st July… Sa Gavina Gaudí!
We are waiting for you!
You can make your reservation through the following link
---
Photography: https://mapio.net/pic/p-12825980/