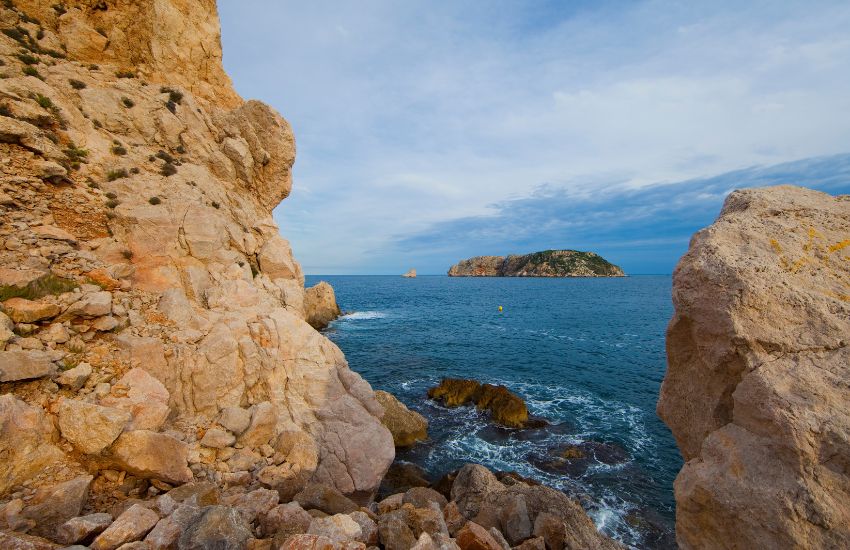 Excursion Montgrí-Medes Natural Park
Are you a hiking passionate and do you want to fully enjoy your visit to L'Estartit? While you are staying in  Sa Gavina we recommend you not to miss the chance to go on an excursion to one of the most beautiful landscapes of the Costa Brava, visit the best beaches in the Montgrí-Medes Natural Park.
We invite you to follow a 9-kilometre, easy route of low difficulty. It' s a circular route that begins and ends in the same place. After starting your route at the entrance of the park, you will be able to find your way around by following the signs on the posts that indicate the route. We suggest the following places to stop along the route:
Excursion to Cala Pedrosa
Cala Pedrosa is an unspoilt beach located in one of the best areas of the Costa Brava. You will breathe peace and quiet and you will enjoy a unique environment. Surrounded by forests and pine trees, you can swim in its crystal clear waters with the spectacular view of the Illa de la Pedrosa.
Excursion to Cala Ferriol
With a rocky ecosystem, it has a certain similarity to Cala Pedrosa. However, the two natural islets that naturally protect it from the sea make it extraordinary. Surrounded by a thick pine forest, it offers an idyllic bath in its crystal-clear waters.
On the way, in good weather, you can enjoy the views of the Catalan Pyrenees and Montgrí at the same time. Immersed in this nature reserve, you will connect with this unique environment, very well signposted, to continue along the Camí de Les Pedreres and continue along the Camí de L'Escala to return to your starting point.
As there are no complex paths and the route is wide and easy to follow, it' s ideal for families, couples and groups of friends.
This is an extraordinary experience at your fingertips.
Are you going to miss it?