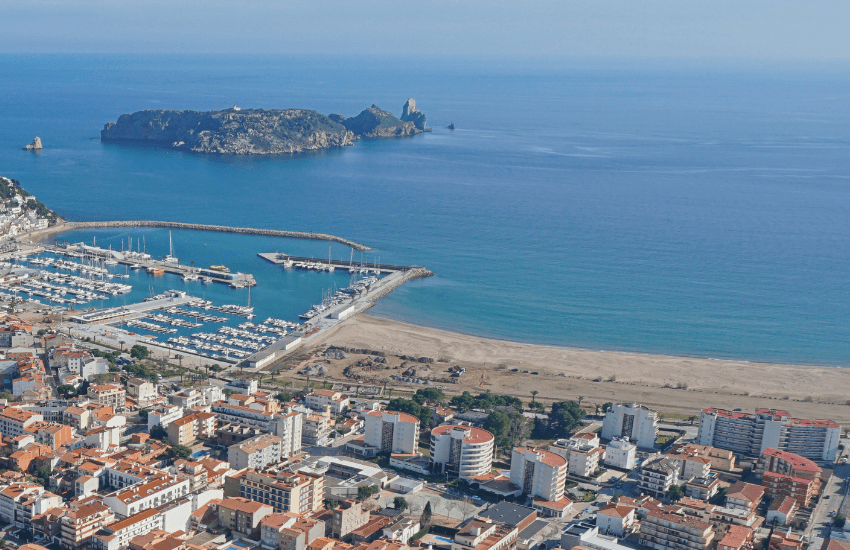 Discover the new Parc de la Pineda in L'Estartit
Enjoy again Parc de la Pineda in L'Estartit!
After the works started by the town council at the end of 2022, we celebrate that the Parc de la Pineda in L'Estartit has been inaugurated again. Discover it during your stay at the Sa Gavina Apartments.
Located on the seafront, it has a surface area of 13,143 square metres. It has been reorganised to be structured around a main road that connects with the promenade and two transversal roads that connect the area with the buildings and the beach. 
The main road has a zig-zag layout to take advantage of the views and a width of 3 metres to ensure shared traffic for pedestrians and cyclists. The transversal path that passes next to the petanque has also been dimensioned with the same 3-metres width to connect the future cycle lane on Freu Street with the promenade.
The functionality of the space is structured around the main path, which organises the different spaces for leisure, rest and contemplation. 
Spaces
Square 
Don't miss the square with a wooden floor overlooking the Medes Islands and the play area located in the centre of the pine forest. 
The petanque
A play area located in the background, situated where the main path and a secondary cross path meet.
Play area
Amphitheatre
Enjoy an amphitheatre for resting, reading and contemplating the landscape. 
Picnic area
Recreational area located at the back of the dunes, with views of the Medes Islands and the River Ter.
No changes have been made to the dune area during the remodelling, as it is a protected species. 
The accesses to La Pineda are on the paths without vegetation. It is an area suitable for visiting and enjoying with the whole family during your stay in L'Estartit and at the Sa Gavina Apartments.
We are waiting for you! We will wait for you!