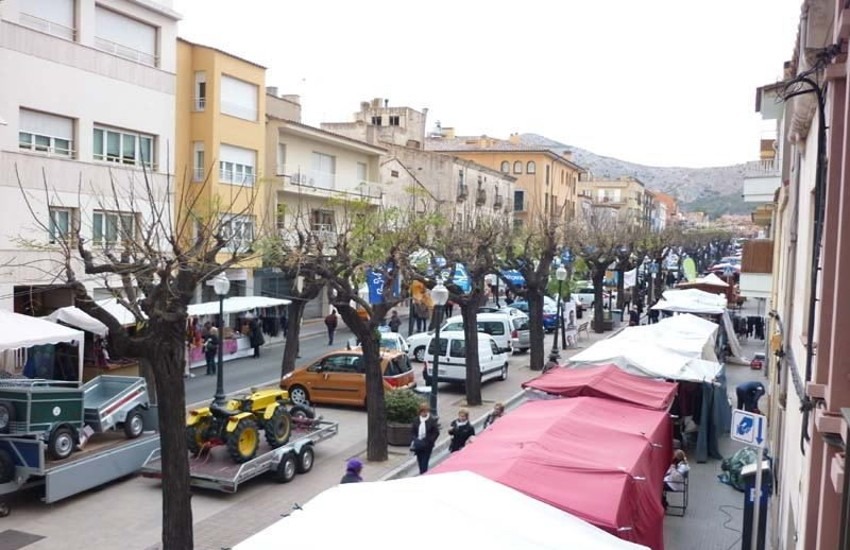 627th edition of the Sant Andreu Fair in Torroella de Montgrí
The Sant Andreu Fair in Torroella de Montgrí is always held in autumn, specifically during the last weekend in November. This year 2021, the 627th edition coincides with 27th and 28th November.
In l'Estartit there are always activities to do, whether in summer, autumn, winter or spring. Now, we are in one of the ideal times to enjoy a nice walk and why not? to visit a fair with a ludic and cultural character such as the Fair of Sant Andreu in Torroella de Montgrí.
The Sant Andreu Fair is an agricultural, livestock and commercial fair suitable for all audiences that will make you spend a pleasant time with your family, friends or partner. A different activity where, as well as exhibiting various samples of craft products, there will be complementary events to entertain the public.
With more than six centuries of history, it has become a much awaited event for the inhabitants of Torroella de Montgrí, being one of the oldest and most deeply rooted festivals in the municipality.
Come and visit the fair!
If you want to attend this event, we remind you that it will take place in the "Espai Ter" and in several streets of Torroella de Montgrí. The opening hours for the fair will be from 10 am to 6 pm.
In the words of the fair's organisers: "The value of the fair for our municipality transcends the strictly promotional sphere. It becomes a true festival in the broadest sense of the word and a demonstration of the civic vitality of our associative and cultural fabric".
So, will we see you there?
For more information you can access the following link
You can download the poster of the Sant Andreu Fair here
---
Photography: www.agendatorroella.com